Extracting valuable insights for real-time analytics applications often depends on the availability of fresh and clean data. Streamlined access to this data is a game changer for data-driven decision making.
Today at ClickHouse, we are thrilled to announce the general availability of ClickPipes, our continuous data ingestion service for ClickHouse Cloud.
This represents a significant milestone for ClickHouse Cloud. Since ClickPipes was initially announced mid-July in private beta, it has been used by organizations to successfully unlock real-time analytics use-cases, allowing them to ingest data easily and focus on the important part: extracting insights thanks to ClickHouse's unparalleled performance.
For GA, we added the following features to ClickPipes:
Support for Confluent Cloud's schema registry (JSON_SR)
Support for Amazon MSK
ClickPipes specific metrics, available in the details panel to display count and size of ingested data + errors if any
Support for more data types including FixedString, Date, DateTime, Tuple and Array, JSON
UI/UX and reliability improvements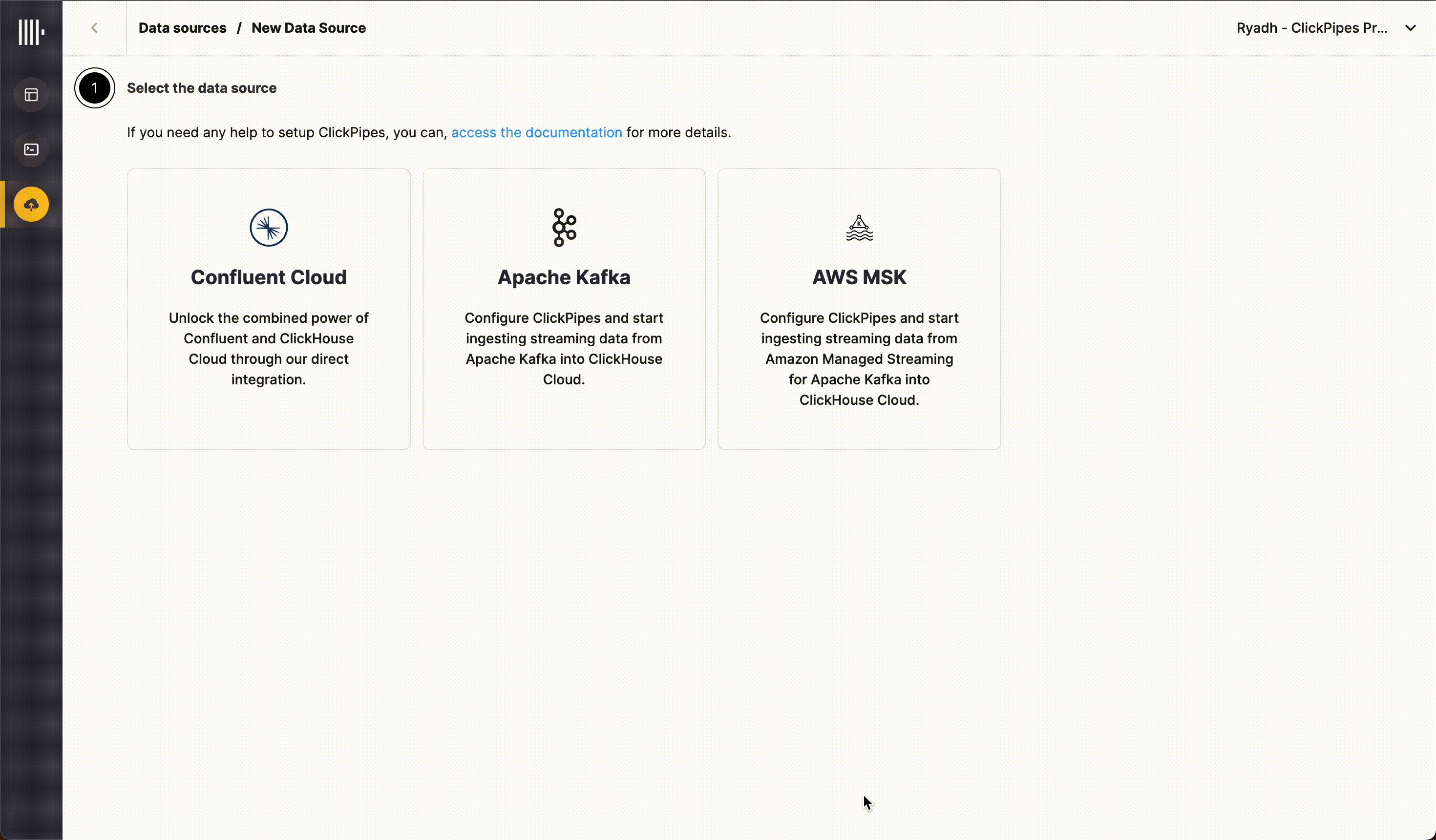 Key ClickPipes features include:
Easy and intuitive data onboarding: Setting up a new ingestion pipeline takes just a few steps. Select an incoming data source and format, tune your schema, and let your pipeline run.
Built for continuous ingestion: ClickPipes manages your continuous ingestion pipelines so that you don't have to. Set up your pipeline and let us handle the rest.
Designed for speed and scale: ClickPipes provides the scalability you need to handle increasing data volumes, ensuring your systems can handle future demands effortlessly.
Unlock your real time analytics: Built leveraging our deep expertise in real time data management systems, ClickPipes handles the complexities of real time ingestion for optimal performance.

Give ClickPipes a spin today!
You can find the documentation and a tutorial about how to get started here. As always, we'd love to hear your feedback and suggestions (contact us).
Links: