About ClickHouse
Blazing fast
Exceeds all other column-oriented database management systems
Linearly scalable
Incredible scaling both horizontally and vertically
Fault tolerant
Supports async replication and can be deployed across multiple datacenters
Hardware efficient
Processes analytical queries faster than traditional row-oriented systems
Highly reliable
Purely distributed system, including enterprise-grade security
Feature-rich
User-friendly SQL query dialect, built-in analytics capabilities, and more
Serverless ClickHouse
ClickHouse Cloud
Build fast applications even faster with ClickHouse Cloud. We automatically replicate, tier, and scale your changing workloads and charge only for the queries you run to achieve the best possible price-to-performance ratio for your apps.
Instant onboarding
All the speed and power that you expect from ClickHouse. Now available in the cloud.
No manual replication setup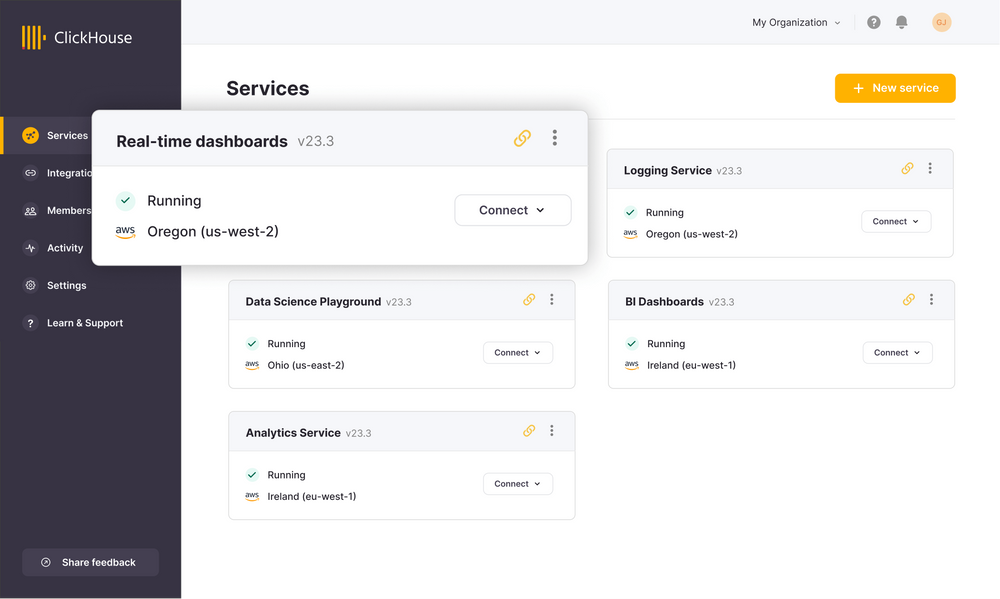 Uncompromising reliability
We take care of running the most reliable service for you, so you can focus on developing great applications.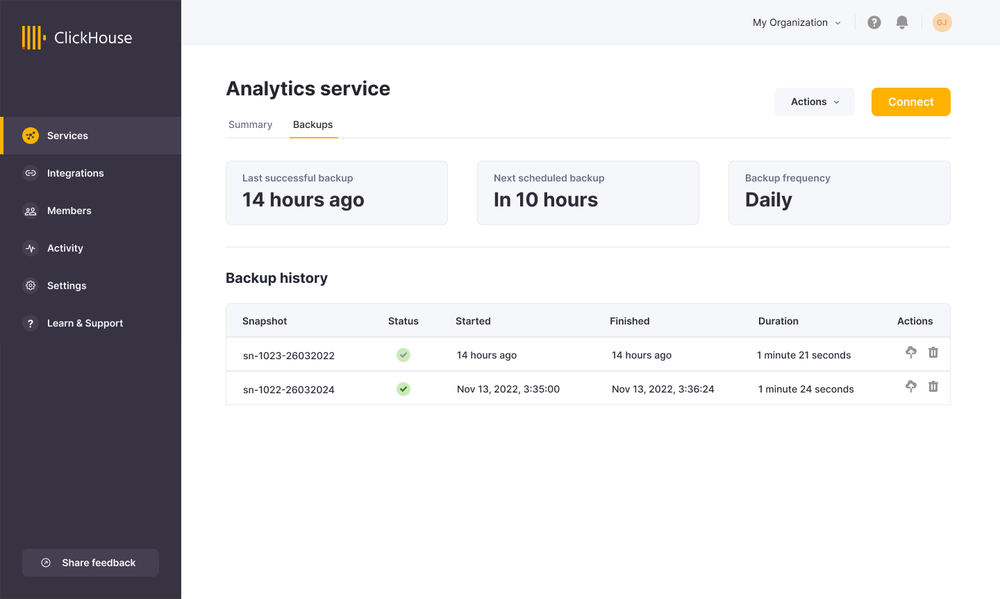 Independent benchmarks
What the experts say
ClickHouse works 100-1000x faster than traditional approaches, exceeding comparable column-oriented database management systems that are available on the market.
Next steps
Get started for free
$ curl https://clickhouse.com/ | sh
ClickHouse source code is published under the Apache 2.0 License. Software is distributed on an "AS IS" BASIS, WITHOUT WARRANTIES OR CONDITIONS OF ANY KIND, either express or implied.
© 2016-2023 ClickHouse, Inc.