Time to value
Start building instantly without having to size and scale your cluster.
Seamless scaling
Automatic scaling adjusts to variable workloads so you don't have to over-provision for peak usage.
Serverless operations
Sit back while we take care of sizing, scaling, security, reliability, and upgrades.
Transparent pricing
Pay only for what you use, with resource reservations and scaling controls. View our pricing »
Unbeatable TCO
Best price / performance ratio and low administrative overhead.
Broad ecosystem
Bring your favorite data connectors, visualization tools, SQL and language clients with you.
Instant onboarding
All the speed and power that you expect from ClickHouse is now available in a cloud offering.
No manual replication setup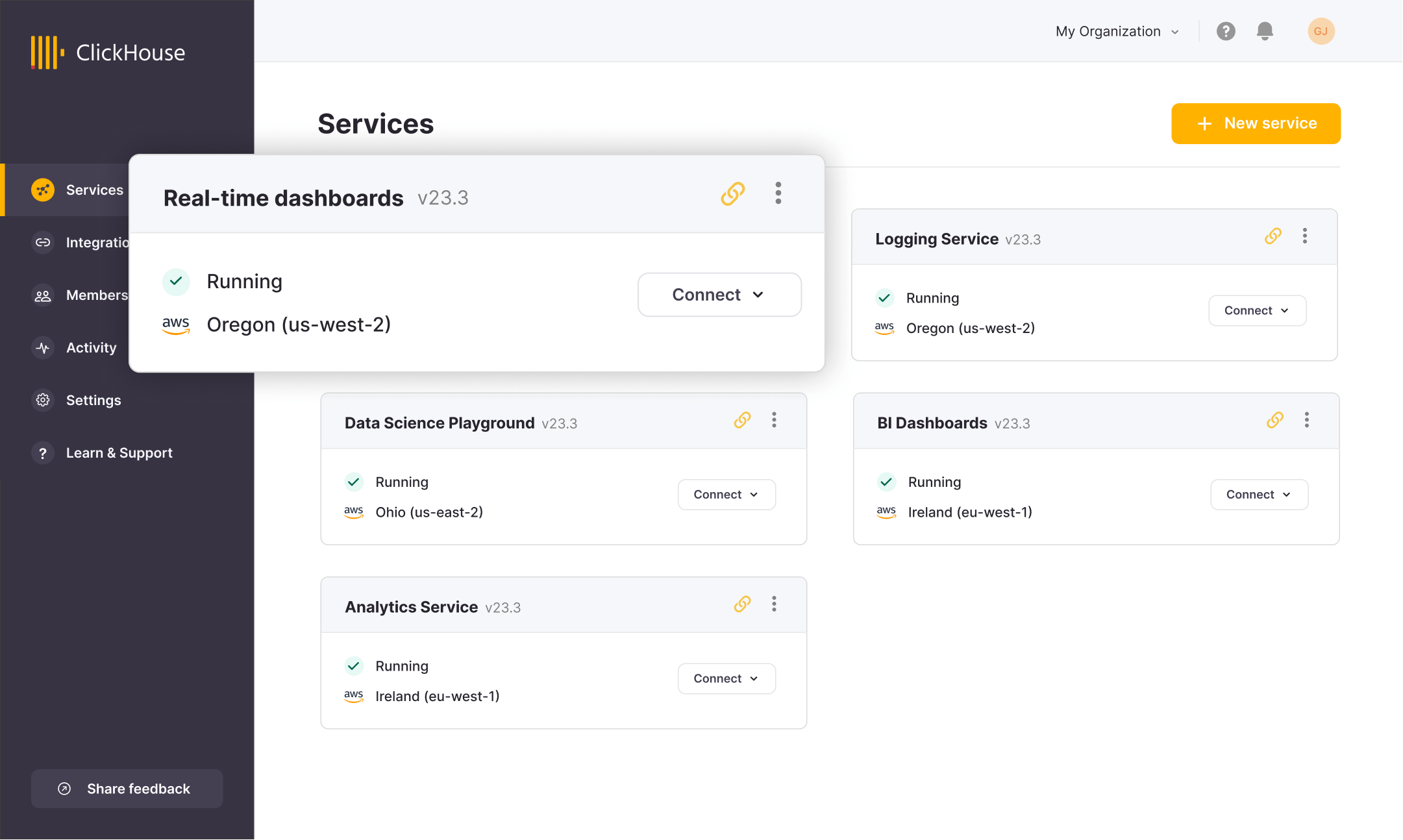 Best price / performance
Cloud-native architecture enables effective data tiering and scaling, resulting in the leading price / performance ratio on the market.
Decoupled compute & storage
Cost and scaling controls

Uncompromising reliability
Reliable by default, each service is automatically replicated across multiple availability zones.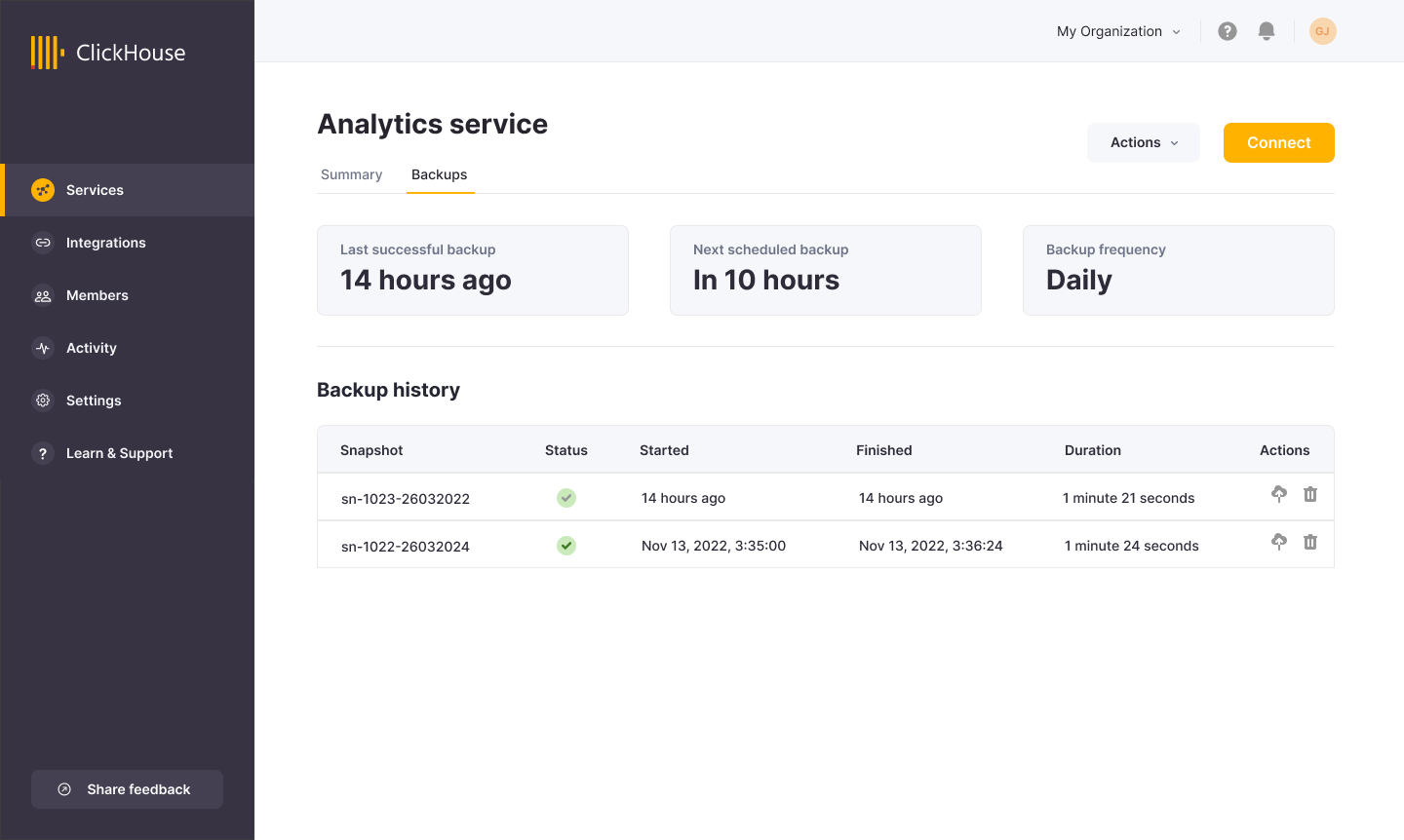 World-class security
Let our experts sweat the security, privacy, and compliance details. Always-on industry standard defaults and customizable policies.
Strong user and network access controls
Encryption in transit and at rest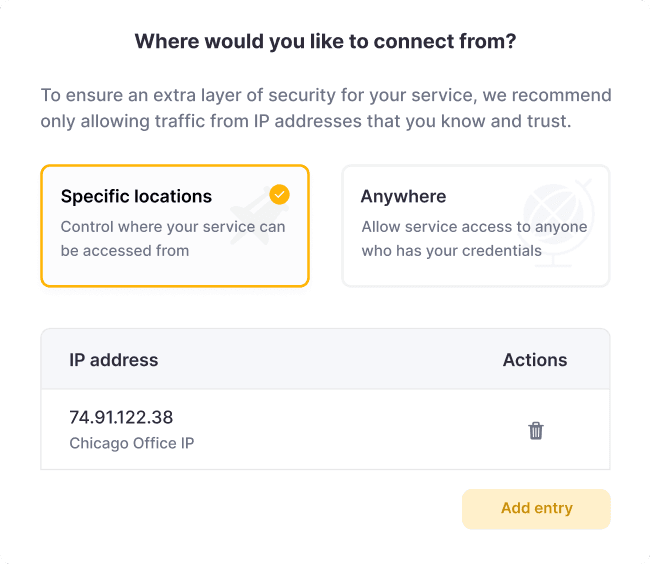 Interactive SQL console
The fastest and easiest way to connect, explore and query your ClickHouse databases. Exclusively available to ClickHouse Cloud customers.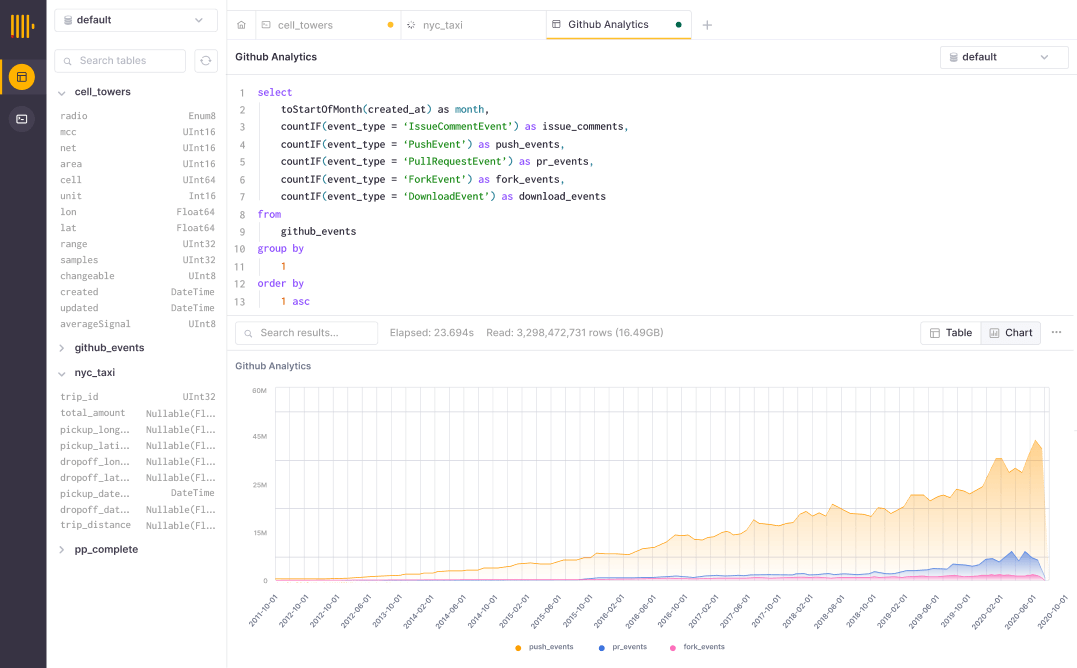 Vibrant ecosystem
We curate the most popular ways to work ClickHouse. Explore our growing library of ecosystem integrations!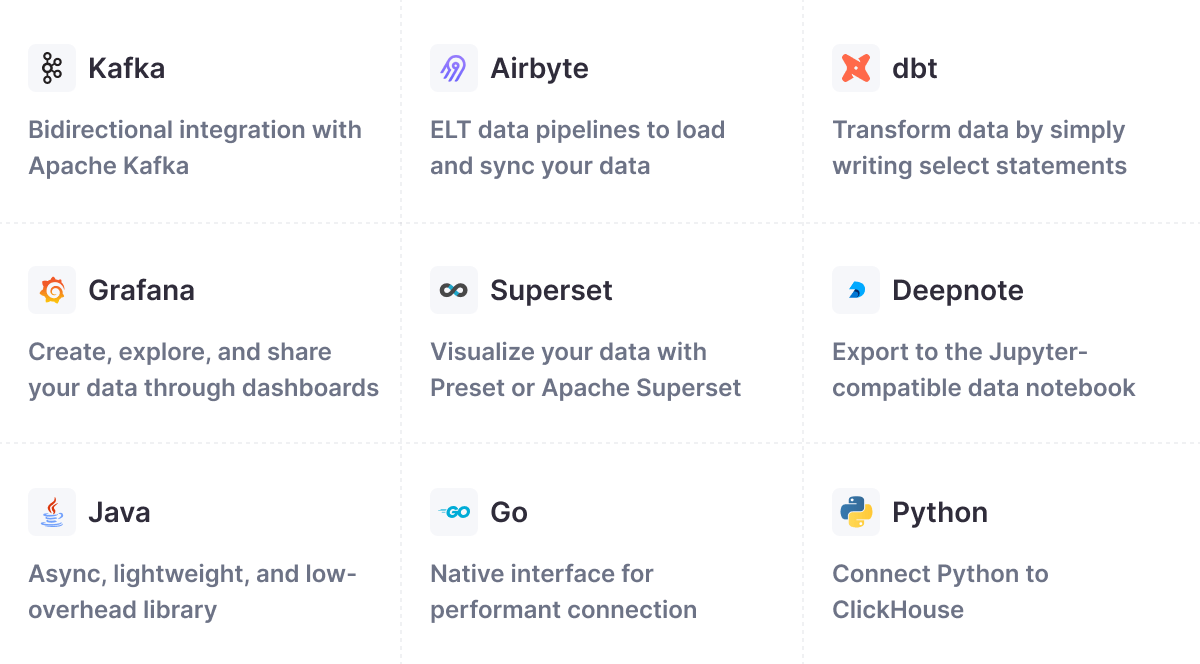 All-In Support
ClickHouse provides the most comprehensive, consultative cloud support in the industry bundled with your ClickHouse Cloud service.
On-Demand training and onboarding workshops
Consultative support via Expert Sessions
Assistance in migration to ClickHouse Cloud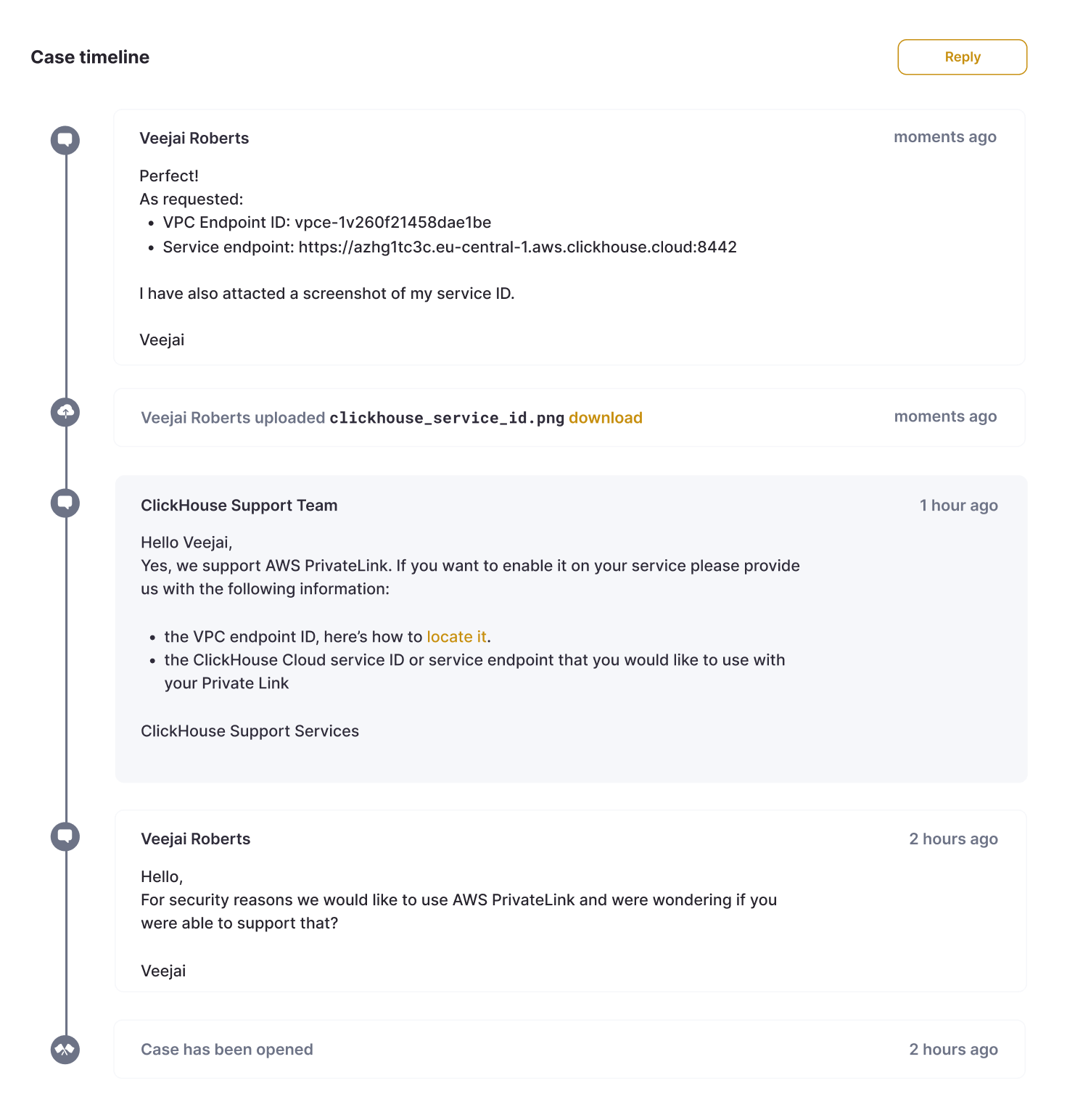 ClickHouse source code is published under the Apache 2.0 License. Software is distributed on an "AS IS" BASIS, WITHOUT WARRANTIES OR CONDITIONS OF ANY KIND, either express or implied.
© 2016-2023 ClickHouse, Inc.