ClickHouse Cloud was launched on December 6, 2022, enabling ClickHouse users to build real-time applications without the devops overhead of a self-managed installation.
TL;DR - Get started now by launching a GCP service in minutes.
One of the key benefits of ClickHouse Cloud is the simplicity of getting started. With just a few clicks, you can set up a service, and autoscale automatically based on your workload's needs, so you never have to overprovision or pay for unused capacity. We have already seen a number of ClickHouse users using ClickHouse as a 'speed layer' atop BigQuery. This announcement allows these users to keep their data resident in a single cloud provider.
Development: Best suited for small workloads

Storage: Up to 1 TB
Memory: 16 GiB

Production: Designed for production environments and workloads that need additional storage and memory

Storage: Unlimited
Memory: 24 GiB+ total memory
ClickHouse Cloud on GCP offers the following features:
Google Cloud Storage integration: Out-of-the-box integration to move from cloud storage to ClickHouse Cloud. And several other integrations for you to build end-to-end solutions, see more information here.
End-to-end encryption: At ClickHouse, security is a top priority, and the service offers encryption on the wire with TLS and data-at-rest encryption with Google Cloud Storage encryption.
Endpoint security: The IP Access List feature offers the ability to secure endpoints so only select IPs can access data.
Built in SQL Console for data exploration and visualization:

Seamlessly and securely connect to your database
Explore and query your data instantly
Build rich visualizations from your query results in 2-3 clicks
Collaborate with your team using shared queries
It takes just a few minutes to set up your new service in GCP and get going. See the steps below: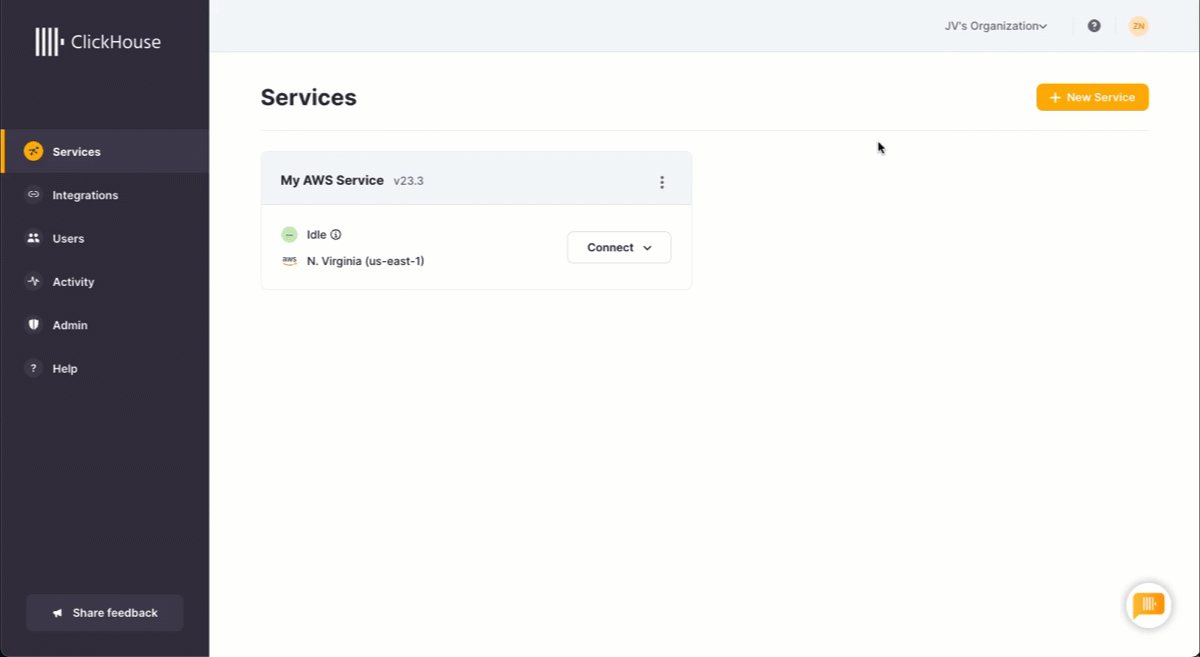 Disaster Recovery: Default daily backups for both Development and Production instances.
Subscription via the Google Cloud Marketplace: For users that want to integrate their billing through Google Cloud.
Private Service Connect: Advanced protection of your data on the wire by using Google Cloud's private network.
Service Level Agreements: For users that sign up for committed spend contracts.
Compliance Certification: SOC 2 Type II and ISO 27001.
To get started, sign up here. ClickHouse Cloud offers users a 30-day trial with $300 in usage credits. The service is available in three major geographies:
AMER: Iowa - us-central1
EMEA: Netherlands - europe-west4
APAC: Singapore - asia-southeast1
If you choose to continue using the service at the end of the trial, you can add a credit card to continue on a pay-as-you-go monthly plan, or reach out to us for volume-based discounts as a part of our Enterprise package.
To learn more, contact us or visit our pricing page for more detail.