At ClickHouse, we believe that Culture is above all being shaped and nurtured by our colleagues. It's the way that we interact, work with each other, communicate and help each other learn along the way. Instead of stating what we think our culture should be in principle, we prefer to share our team members' views and direct experiences of what it's really like to work at ClickHouse: positives and challenges included.
Building a Coffee Empire through the Power of working for a distributed, global company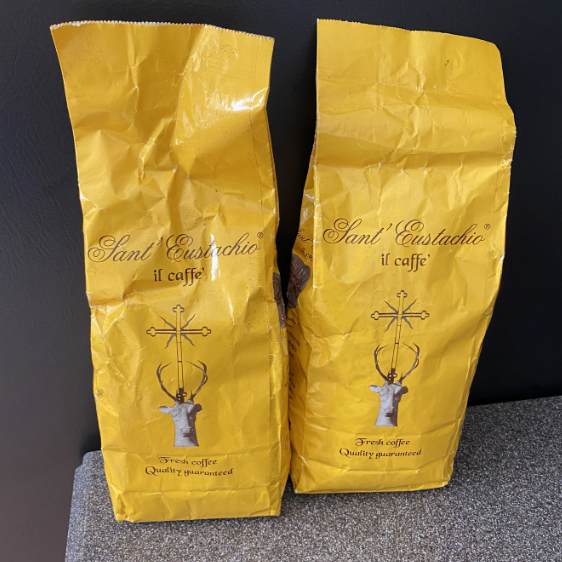 Before even giving thought to what I wanted to be when "I grew up," I was an over-caffeinated college student living abroad in Rome, Italy. Thanks to the suggestion of locals, I discovered a coffee shop that has the world's best coffee (this is not up for debate, I have sampled extensive coffees to validate my data set).
After leaving Italy and returning to the United States, my love of coffee did not dissipate, much to the contrary, but logistically, I was struggling. How can I procure my beloved coffee? Sure, frequent trips to Italy would be great, but not realistic- what is a coffee lover to do?
Many companies are remote in this post-Covid day and age, but the larger a company grows, it's easy to get lost in the hustle and bustle, and accessibility can prove to be an issue. I technically can look up the employee directory for every employee based in a particular country but never having spoken to them; I can't just start making requests for coffee exports.
The struggle continued…
Fast forward to ClickHouse, with 100 employees, we all communicate with each other often. One of my hiring managers, Roopa Tangirala had scheduled a trip to Rome. She asked me during our frequent syncs if I had any recommendations. A light bulb turned on. "Why yes, of course, I do - while you are there, can you please bring me a bag of my beloved coffee?" And with that, Roopa took the precious parcel from Rome to California, where she then shipped it to my house, kindly.
And so, the Coffee Empire Begins…
A month later, our VP of Operations was also headed to Italy. I was going to be coffee rich! She, too, asked me for recommendations. I willingly complied and, of course, requested the precious coffee as well. These procured bags took an interesting turn as Dorota was heading to Poland, where my father coincidentally was after visiting our family in Ukraine. Dorota dropped the goods off at his hotel and my new bags of coffee made the long hard journey across the Atlantic.
My network of coffee providers had just extended beyond my hopes…
Now, fortune favors the bold, and we hired our first employee in Italy, Sergio. Sergio unknowingly became my focal point and supply hub. I now had direct access to my coffee AND a translator! My coffee exports caught on and became a contention in the company. Surely, there is better coffee out there. I began receiving German coffee and Turkish coffee, and of course, sharing my prized gem so others could partake in the goodness.
Now, the whole company was starting to send me their favorite coffee beans!
Working remotely is one thing, but how connected you are within a company is another. It's so rewarding to know who every single person is, what is going on in their lives and, of course, be comfortable enough to ask, "Hey, let's share an awesome cup of coffee", mine is from Rome :)
If you are interested in joining us and sharing in our distributed coffee culture, look at our open positions https://clickhouse.com/company/careers or feel free to reach out for any coffee recommendations!